Touching down at the PNE Amphitheatre in Vancouver last night were Anderson .Paak and The Free Nationals on their "Best Teef in the Game Tour", with support from Earl Sweatshirt and Thundercat. The bill was stacked, but the crowd's attention was focused squarely on the drumming, singing, rapping dynamo headliner. And for a good reason; the artist possessed on-stage electricity that no one in contemporary music can hold a candle to.

Thundercat (born Stephen Bruner) is the man behind the scenes contributing to rap and r&b's best of recent years: Kendrick Lamar, Kali Uchis, Mac Miller and more. The musical polymath most often channels his creativity through a 6-string bass, singing tongue-in-cheek lyrics and blending jazz, soul, and whatever else his brain materializes. Regrettably, this was not the environment to appreciate Thundercat's gift. The set was ridiculously early in the evening, under-appreciated by the crowd, and criminally short. The limitation of a triple bill—a finite resource of time—reared it's head, and Thundercat was the unfortunate victim.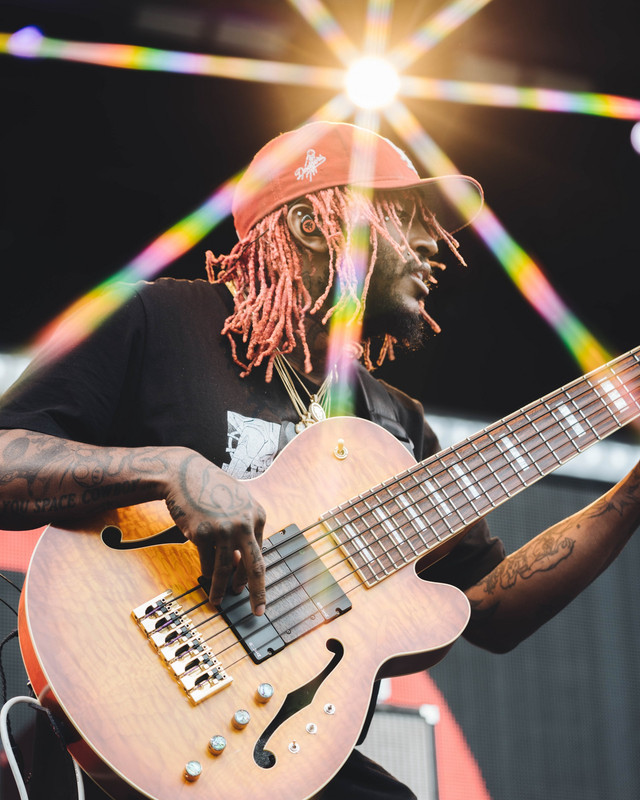 Next up was Earl Sweatshirt. The Odd Future alum known for his low-key flow and energy delivered as expected. Earl's cleverness was plain to see, but his persona is best conveyed via the intimacy of your headphones or a small venue. The man was so laid back that he was late for his own bars. For the Earl-heads, I am sure that he showed up; however, he wasn't pulling in a new audience at Wednesday night's show.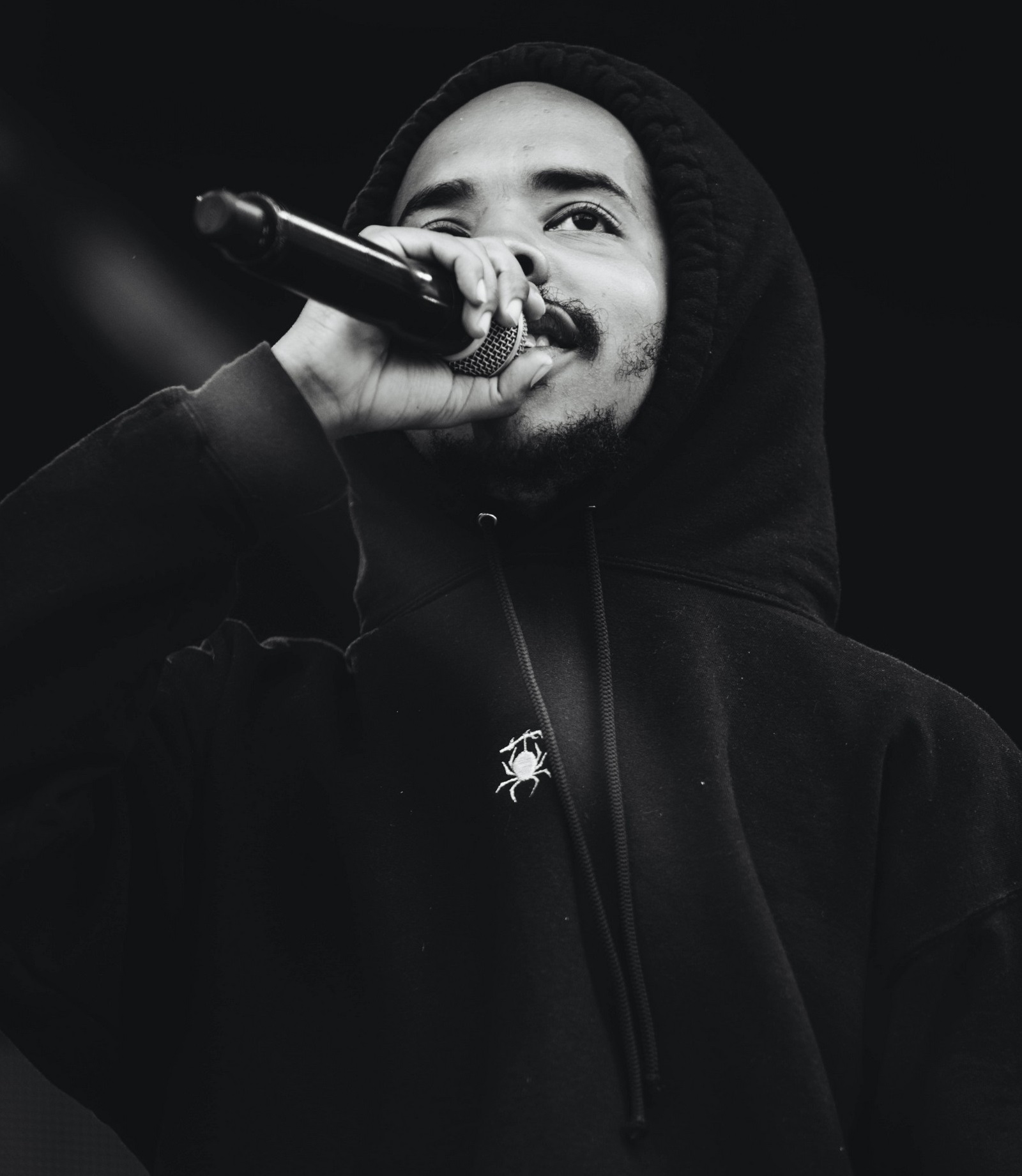 As the evening progressed, and the crowd began surging for the stage, it became clear that the audience was there for one man only: .Paak. From just Earl and a DJ, to a 7-piece band with pyrotechnics, transforming stage, and the vibrancy of the frontman himself, the evening quickly turned into a flurry of excitement.
Beginning with "Heart Don't Stand A Chance" (Malibu), .Paak and The Free Nationals put their foot on the gas and never let up. As the frontman switched duties from drummer to singer, it was plain to see the basis of his success; .Paak just oozes talent. His vocals were solid, his drumming impeccable, and the curation of the evening—set list, interludes, crowd interaction—was on par with the major productions of the music industry vets. Knowing when to jab and when to weave, the performance was lengthy but never tiresome.
The set list was a sampling of his catalogue, with heavier emphasis on his most recent release Oxnard. Jams like "Suede" and "Milk n' Honey" were for the old heads, while "6 Summers" and "Tints" appeased the new folks. Anderson .Paak takes a plurality of genres and styles, and moulds them into substantive pop hits. Add to his flair and creativity the mastery of The Free Nationals, and you've got a winning combo.

The only drawback to make note of was his (somewhat) contrived pseudo-encore routine. At multiple times during the evening, .Paak would thank the audience, disappear—whilst his bandmates tuned guitars and traded off instruments—only to "reappear" and continue the show. It was as if they had consumer tested his market to ask: "What's your favourite part of a live performance?", and upon hearing "The encore.", decided to forgo the normal arc of a show. Lucky Charms: now just marshmallows!

Canadian artistry showed face as .Paak played Kaytranada's "Glowed Up", and the Pomo-produced "Dang!" to close the evening. The Mac Miller track has transformed from love song to tribute to lost ones in light of his passing. Anderson .Paak and company slowed the tempo down only slightly, and the night ended with a touch of sentimentalism as the artist crooned: "I can't keep on losing you — over complications. Gone to soon — Wait!"